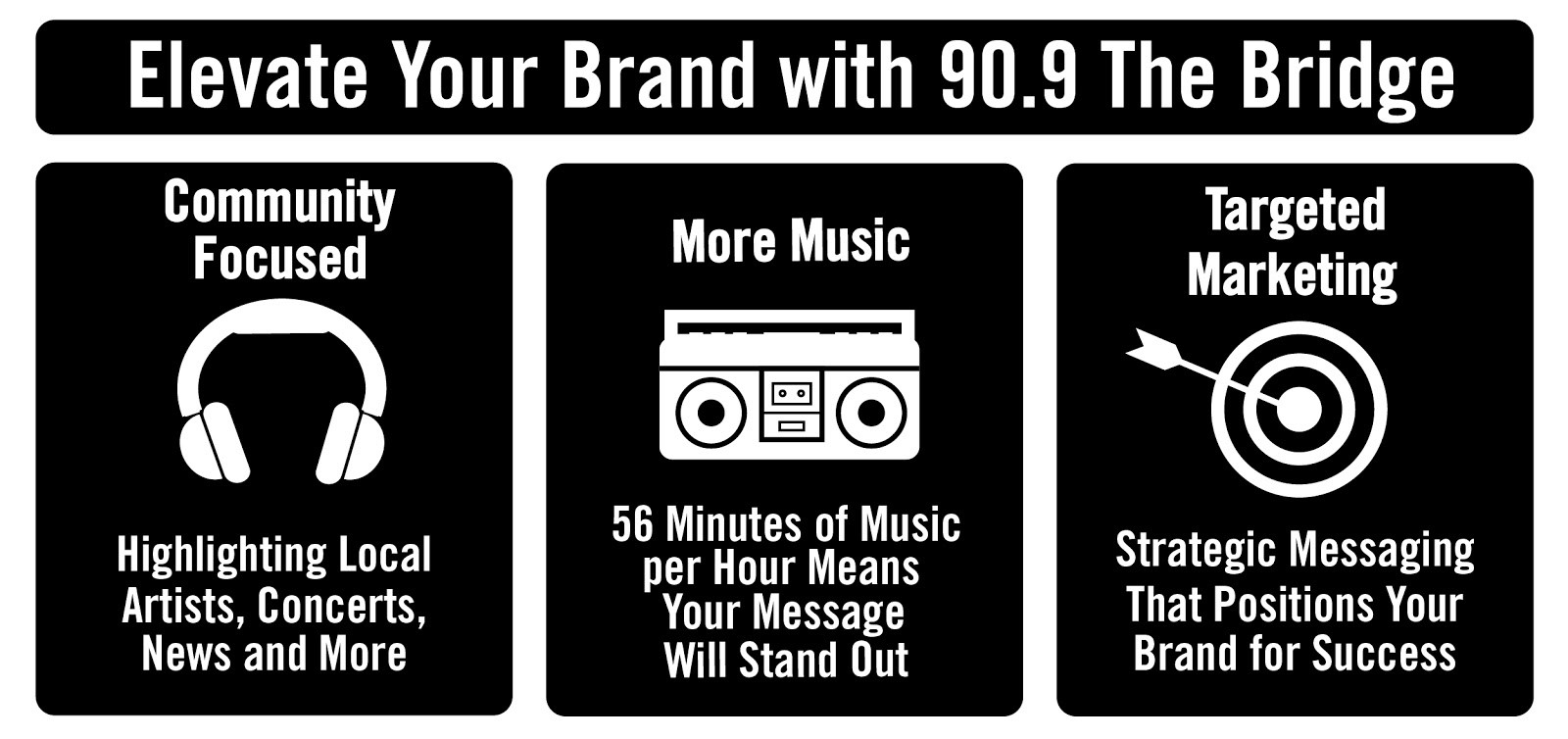 CONNECT YOUR ORGANIZATION WITH OUR DIVERSE LISTENING AUDIENCE.
Become a business supporter
Who we are
90.9 The Bridge is a member-supported, commercial-free radio station and an official NPR music partner offering continuous music discovery to listeners in the Kansas City area.
We're built for music lovers - who tune-in to hear new, rare, and local music, in addition to familiar hits and classics.
We're made for music makers - we are out in the community, supporting the musicians, the venues, and the events in the industry.
We're a community partner - hosting live 909 Sessions with local artists, highlighting local nonprofit organizations and more.
Support from businesses helps bring our mission to life. With a Business Support Partnership, we can help your business reach local and engaged community members with targeted marketing in a clutter-free environment.
How business support partnerships work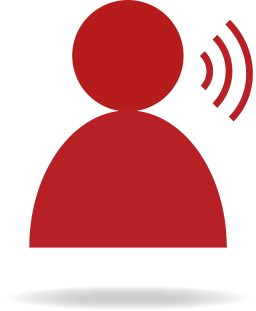 Our team customizes a marketing package & helps create engaging messaging based on your needs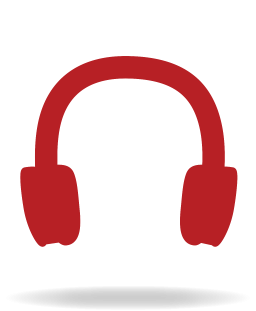 Your message is received by our highly engaged listeners in a clutter-free environment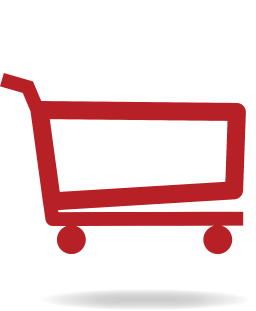 Our loyal listeners take action to support your brand View our full list of business supporters
P.S. Bridge listeners who hear your message are also...
EDUCATED
INFLUENTIAL
AFFLUENT
CULTURAL
COMMUNITY-MINDED

70%

have an

advanced degree

. They value education and lifelong learning.

110%

more likely to work in

top management

*. They are leaders.

65%

have a household income of

$50K

+ – discretionary income that they are willing to spend with your business.
Passionate about the arts, they are out in our community

seeking experiences

.
They are more likely to be

leading

and

participating

in community initiatives.
Bridge business supporters see results
78% of listeners take action as a result of hearing a sponsorship credit.
65% of listeners prefer to support companies that support public radio.
70% have a more positive opinion about a company that supports public radio.
The Bridge team will help develop a comprehensive marketing plan that incorporates a mix of online, social media, live on-air mentions and recorded broadcast messages. In each element, your message is delivered — and heard.
"Hi Chris! Marion & I just want to thank you for
featuring us on the Bridge last month. We have definitely had new business
as a result, as recently as last night. It was a very generous promotion
and we are so grateful for your support these past seven years!"

---Records With Merritt


"I just wanted to send a big thanks again. I got a call for a food
management contract the first day you guys ran the add. I'm beyond
grateful"

---We got it Covered Food Services, INC
Become a business supporter
We want to learn more about your marketing goals! Fill out our online form or contact a representative for more information.