909 News
Weekend Roundup: Sound Machine, Forever Fest and more
There's no better cure for the post-election blues than the healing, affirming, mobilizing power of music. Here are a few recommendations to get you out of that funk.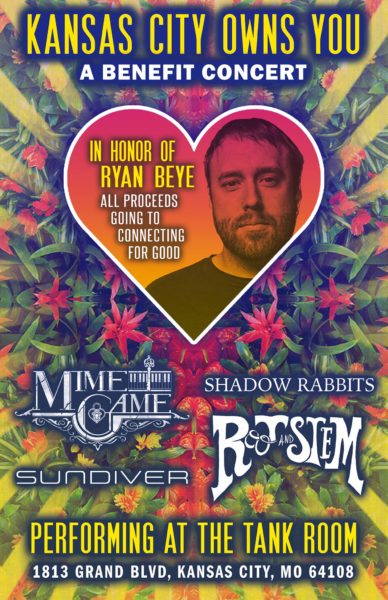 On Friday, four bands will perform in celebration of the life of Ryan Beye, who passed away unexpectedly in 2012. Beye was a musician who founded several punk and hardcore bands, and started local screen printing company Bandwagon Merchandise. The Tank Room show on Friday includes performances from Mime Game, Shadow Rabbits, Sundiver and Root and Stem. Proceeds will go to Beye's favorite charity, Connecting for Good.
Join The Record Machine for the second installment of its Sound Machine Series this Friday at recordBar. The event features two of the KC label's bands: Various Blonde — who recently released its album "All Bases Covered" — and its most recent signing, Valley Hush from Detroit. GGOOLLDD (Milwaukee, Wisconsin), who performed at this year's Middle of the Map Fest, and Jaenki will also perform.
Lawrence, Kansas record label and collective Whatever Forever is throwing Forever Fest this Friday and Saturday, featuring some of the area's hottest acts. The all-ages kick-off show happens at Love Garden Sounds with No Magic, Heidi Lynne Gluck and The Ovaries-eez (pictured above). Head over to Eighth Street Taproom afterwards for performances from Casey Ryan Loecker, Moni and Eli. On Saturday, another all-ages show happens at Studio B, featuring Psychic Heat, Karma Vision, Gnarly Davidson, Toughies, WIDES and Invisible Public Library.
For some lighter afternoon fare, head to Ollie's Local for acoustic sets from Sons of Great Dane and Shadow Rabbits on Saturday afternoon. Both bands will be part of The Record Machine's RPM series. Free admission.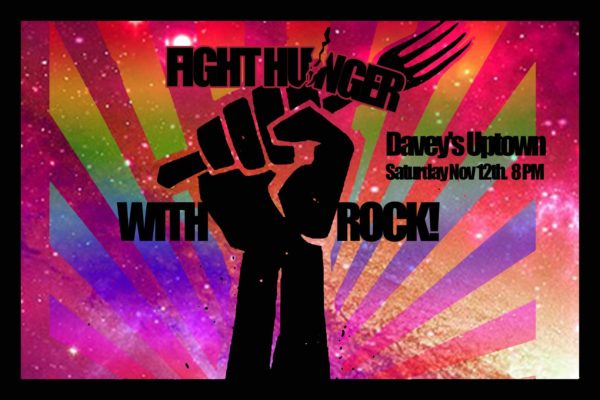 Rock out to fight hunger on Saturday at Davey's Uptown with Swell Boy, Beelzebabes, Vibralux and MindGalaxy. The event is a benefit for Harvesters.
NEW RELEASES
Kansas City's favorite new post-punk/shoegazers Emmaline Twist have released their first video for the new single, "Vega." Last week, new local label Middle Class Records also announced that "Vega" would be its inaugural release; it will soon be available as a 7-inch single.
With very little press or pageantry, Erik Voeks has created some of the best pop in Kansas City over the past decade. The songwriter and musician has released a number of digital singles and EPs, randomly assembling a band from time to time to perform his songs live. Today he releases the full-length "So The Wind Won't Blow It All Away" on Hanky Panky Records, a label out of Bilbao, Spain.
If you've been chomping at the bit to hear more music from the brothers Radkey, today is the day. The 15-track "Delicious Rock Noise" is the trio's debut release on Los Angeles-based label Another Century Records. Take a listen to the album's newest single "Marvel," a cover of a song from ''90s post-grunge band The Lemons.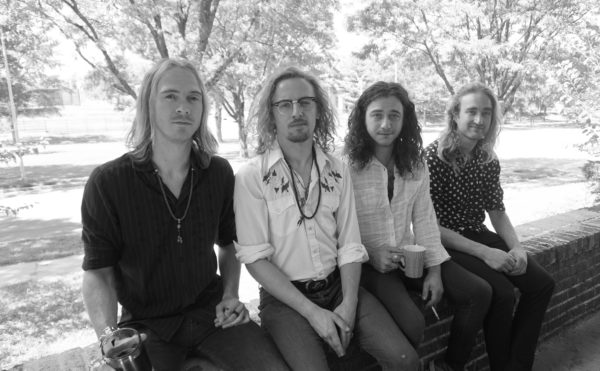 Not A Planet | Photo: Michelle Bacon
ICYMI, we premiered the music video for Not A Planet's "Tell the Truth" on Tuesday. Check it out!
— Michelle Bacon is a musician and writer dedicated to the Kansas City music community. She advocates for and helps spotlight music in the area, writes web content for 90.9 The Bridge, and plays with The Philistines and Chris Meck & the Guilty Birds. Her grandma will always be the coolest person she knows.
Related articles