909 News
Weekend Roundup: Deck the Halls
Above image: Above image: Radkey's first and only appearance of 2017 in Kansas City is tonight at recordBar. | Photo: Hilary Becker
Ready to rev up the holiday cheer? Join us tonight at The Uptown Theater for The Big Bridge Christmas Show. The evening starts with a few of our favorite Local 909 artists — Bob Walkenhorst of the Rainmakers will play a few tunes with his daughter, singer-songwriter Una Walkenhorst, and Making Movies will take the stage after. Rayland Baxter will get the crowd warmed up for Big Head Todd, a band that has been lighting up the Colorado music scene for more than 30 years and recently released its 11th studio album, "New World Arisin." Tickets are available, and they're going fast.
Radkey is making its first and only appearance of 2017 in Kansas City for tonight's Sound Machine series at the recordBar. If you haven't been following the Radke brothers all year, here's a short list of what they've accomplished in 2017. They've gone on coast-to-coast headlining tours, supported acts like Flogging Molly, Descendents and The Joy Formidable, their album "Dark Black Makeup" reached the Billboard charts, they received a coveted endorsement from Ernie Ball, and they recently recorded at the historic Electric Lady Studios in New York. Tonight, Radkey will be supported by two of KC's boisterous punk acts, Red Kate and Drop A Grand. Tickets are available.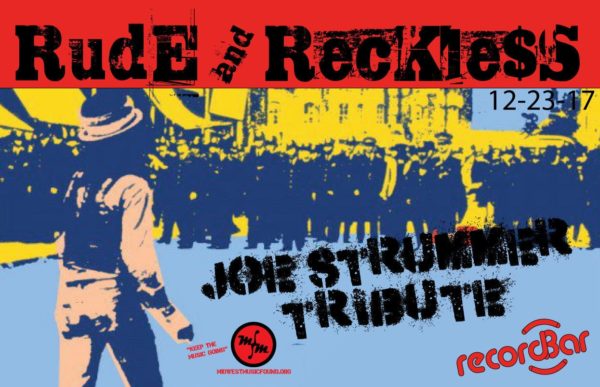 Fifteen years ago today, the music world mourned the death of Joe Strummer, who died unexpectedly at the age of 50 from an undiagnosed heart defect. His influence reaches far beyond the punk category in which The Clash's music is often pigeonholed, and a number of Kansas Citians are paying tribute to him tomorrow night at the recordBar. Look for performances from members of Drop A Grand, The Architects, Hi-Lux, The Grisly Hand, Betse & Clarke and more. The show is a benefit for Midwest Music Foundation.
If roots is more your speed, you can catch a couple great shows at Knuckleheads tomorrow night. Start in Carl Butler's Gospel Lounge with acoustic tunes from songwriter Sky Smeed. He's doing an 18-show tour of Kansas in January and February, so this will be the last time you can catch him in KC until then. Afterward, catch The Nace Brothers on the saloon stage. Brothers Jimmy and David Nace have been making music together for more than three decades, and judging by the band's eruptive live shows, they — along with bandmates TJ Erhardt and Paul Greenlease — won't be slowing down anytime soon. Tickets for both shows are available.
Brody Buster is heading back to the Replay Lounge in Lawrence, Kansas, for the holidays, with his fourth annual Christmas bash. A harmonica prodigy, Buster has been performing on stages since the age of 9, but as a singer-songwriter with a renewed career, he placed second in the International Blues Challenge in early 2017. On Sunday, he'll be joined by his band, with support from Lawrence groups The Mad Kings and Rolling Foliage.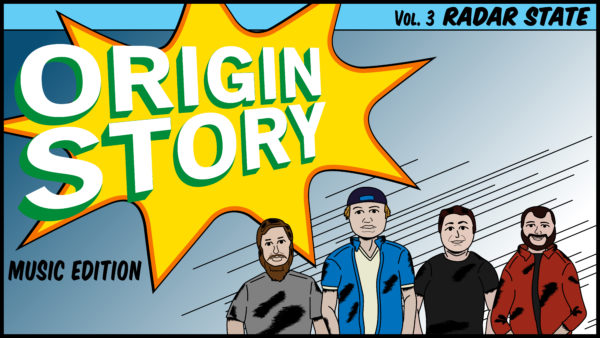 It's only been about a year since a few purveyors of the punk-pop scene decided to band together to form powerful supergroup in Radar State. Matt Pryor, Jim Suptic, Josh Berwanger and Adam Phillips just wrapped up one of their first tours as a band, supporting Say Anything and headlining a couple dates of their own. Want to know more about how they got together? Check out our Origin Story on Radar State, at our sister site Flatland.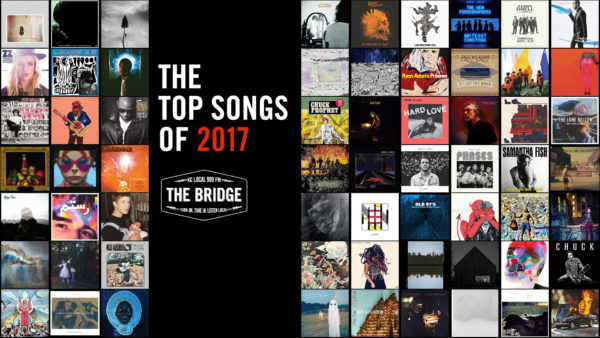 You still have a few days left to cast your vote for your top songs of 2017, as played on The Bridge. Visit this link to pick your 20 favorites, and tune in to The Bridge at 10 a.m. on Friday, Jan. 5, as we count down the top 100. —Michelle Bacon
Related articles