909 News
Turning the Tables: KC Edition | Then Versus Now
Above image: (Amanda Krenos | KCPT)
On any given night you've got a fair chance of spotting a woman on a local stage. Kansas City's indie and folk scenes are teeming with the talents of a few dozen female instrumentalists, vocalists and emcees. Conscious efforts are being put forth by local festivals, media and promoters to curate ethnically and gender-diverse lineups. Small collaborations are popping up — like the UN/TUCK Collective, which showcases queer, transgender and femme electronic musicians — to give a voice to traditionally marginalized artists.
But it wasn't always like this. In the '90s and early aughts, male-fronted bands like Shiner, Season To Risk, The Get Up Kids and The Golden Republic were breaking out of KC. On local stages, it was much harder to find a female musician, much less a female venue owner, sound engineer, producer, booking agent, promoter, manager or music journalist.
As of May 2017, the Bureau of Labor Statistics estimated that 190 people in the Kansas City, Missouri and Kansas areas were employed as musicians or singers. No data on gender representation was provided.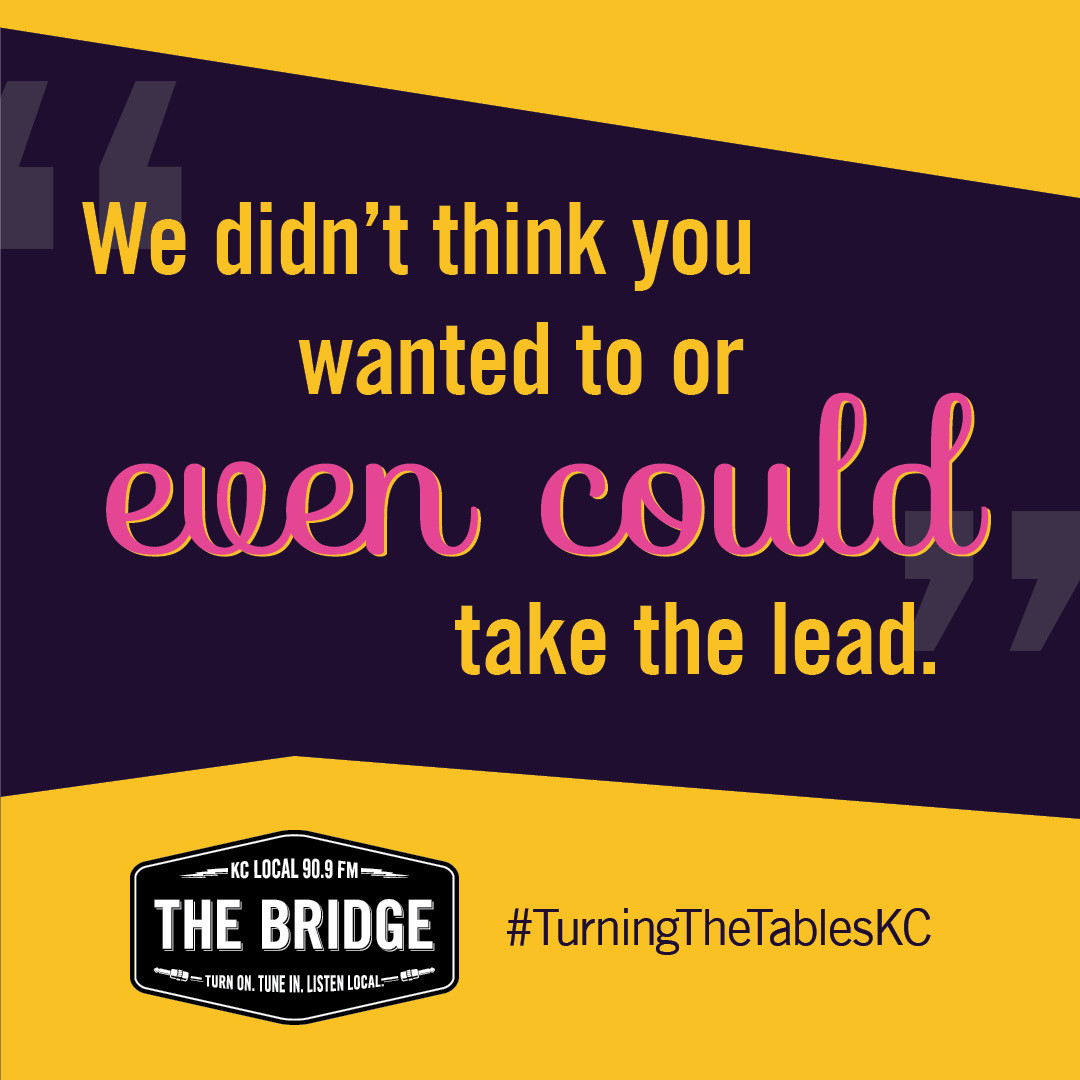 As a lack of data exists on gender representation in the local and regional music industry, we compiled information from six of Kansas City's music festivals — Boulevardia, Crossroads Music Fest, Middle of the Map, Outer Reaches, Plaza Art Fair and Westport Roots Fest. Our original analysis found that between the years of 2014 and 2017, women in KC-area acts were represented — that's had at least one female member in the band — at around 39 percent each year.
The year for lowest representation was 2014, with women represented in 36 percent of the performing acts. The highest: 2017 with a nearly 42 percent representation. While Crossroads Music Fest, Outer Reaches and Plaza Art Fair are yet to happen for 2018, music lineups at the Plaza Art Fair tended to average the highest, with more than 50 percent of female representation during that time period.
While these percentages represent a small sample of recent locally curated festivals, women in the industry have felt a shift of perception and peers over the years.
Boys Club
"I didn't know any other female players when I started; I was surrounded by boys," said Amy Farrand, who started playing in local rock and punk groups in 1989, at the age of 15. She recalls encountering a fair amount of disrespect, especially at a young age.
"When I was younger, I always had to be on guard, always watching my drink," she said. "I know how to fight, and sometimes I had to. I often had to be puffed up and ready to deal with unwanted advances."
With some notable exceptions, the majority of gigging local musicians in the '80s and '90s was male. There were a few female singers, and even fewer players. Those few could identify with Farrand's sentiments on some level, from overt sexual harassment to suggestive commentary.
Erin McGrane started performing in KC bands in 1990. One of her first groups, Blue Museum, was one of those exceptions that included two female instrumentalists — McGrane on flute and Betse Ellis on violin. Early on, McGrane also took over management duties for the band, recounting some uncomfortable moments after bar gigs.
"At the end of the night, you kind of had to play the game — getting hugged too hard, being asked if you were dating the guitar player, waiting alone in the office to get paid," she said.
For many women, being on stage sometimes meant playing this game — internalizing uncomfortable behaviors and condescending comments from audience members, sound engineers, sometimes even other musicians — and looking for discreet defenses.
Known for her work in Olympic Size in the early to mid-2000s, Kirsten Paludan has been a professional musician for most of her adult life.
"I was witness to 'locker room' talk," she said. "My way of dealing with it was often to outgross them and see just how inappropriate I could get — it was my own special defense mechanism."
Working Harder
Some found the best defense to be a good offense. For many of these women, that meant working harder at their craft.
"More than anything, being treated as less than pushed me to become better at what I do," Farrand said. Since then, she's become a proficient drummer, guitarist, bassist, singer and songwriter. "I used to joke that a woman had to be two or three times as good as a guy to even be noticed, much less respected."
Katy Guillen started playing guitar in public at the age of 14, spending her weeknights at blues jams across the city.
"The guitar world has always been very male-dominated, and though I was treated fairly by most people, it was hard to ignore the fact that I was usually the youngest and the only girl around," she said. "But I wasn't as attuned to that treatment because I just wanted to be a good player. If anything, it fueled me."
For more than a decade, Betse Ellis toured internationally with The Wilders, and became widely known throughout the folk world for her spirited mastery of the fiddle.
"When it came to actual performance, I could quickly dispel any preconceived notions about my ability. It didn't bother me too much, because I'm kind of proud of being from the Show-Me State," she said.
And it isn't just about musicianship either. Many women felt they had to conduct themselves more professionally in order to be taken seriously.
"I try to present myself in a more together, less vulnerable way, especially in business dealings," McGrane said. "As women, we have to work harder — we have to exceed expectations."
Sheri Parr has been hosting live and primarily local music at The Brick since she opened the bar in 1990. One of the only female venue owners in Kansas City, Parr has also been responsible for booking and communicating with most of the acts.
"When I think about the women who have been on my stage over the years, I can't think of one who hasn't been phenomenal and on top of promoting and scheduling," she said. "I don't know if it's because they had to be, but all of them have been."
Mentorship
While it's important to point out the mistreatment women endured in the earlier days of KC's rock scene, it's also worth noting that many of them reported an overarching feeling of respect from their peers. The encouragement they received from both men and women guided them in their own career paths.
"I was raised by really strong women, I was lucky to work with great male sound techs, and I had female peers in my field who walked me through the walk," Parr said. "Michele Markowitz at Davey's Uptown had already done a lot of the work. And Anne Winter, who ran Recycled Sounds, taught me how to market myself. She told me that if I wasn't going to do it for myself, who would?"
Much of the support Guillen received as a burgeoning guitarist came from her father, Guillermo, who typically drove and accompanied her to blues jams.
"A few times, I'd get the cold shoulder from another player," she said. "My dad would always reassure me by saying that those guys were insecure, and not to let it change what I did or how I did it."
In the mid-'90s, Frogpond became one of the earliest KC-based acts to make national waves, with its debut album, "Count To Ten." Led by singer-songwriter Heidi Phillips, the all-female band unleashed a raw grunge rock style with salient pop melodies.
"To see what women like Frogpond were doing was really inspiring to me," McGrane said. "A few influential women were helping open doors — some strong women in the scene who made me feel like it was totally fine to jump in and be a part of it."
While preconceptions of female musicians are still abundant, the gender gap continues to narrow, and opportunities for young women are multiplying.
Music education and performance programs for children and adolescents, like School of Rock and Harmony Project KC, have popped up in the KC area over the past decade. Girls Rock Lawrence, in Kansas, is specifically for girls and trans youth.
Paludan, who spoke of her coping mechanisms for locker room talk, is also a private music instructor and a coach at River City Rock Camp, an immersive youth music education program also based in Lawrence.
"I'm happy to report that the kids I come into contact with are 'woke,' and true equality is alive and well in this young generation," she said. "Because we're having the conversation as a society, they can't help but be more aware of the problem — and problems like this need darkness and secrecy to survive."
Underrepresentation
But even as the tides are turning in KC and beyond, the lack of female representation spills into every component of the music industry — from radio to record labels and prominent award ceremonies.
"Our ability to add female musicians is decreased because there just aren't as many making it into the system," said Sarah Bradshaw, current radio personality and former music director for 90.9 The Bridge. She notes that The Bridge makes a concerted effort to include female artists in its rotation.
On a grander scale, based on a study conducted at the University of Southern California earlier this year, only 9.3 percent of Grammy nominees between 2013 and 2018 were women. Just one woman — Lorde — was up for 2018's album of the year, and she was the only one of those nominees not invited to perform.
In response to this, Recording Academy president Neil Portnow encouraged women who wanted to be part of the music industry to "step up" — comments that have been widely decried by top female music executives and entertainers.
Like the Grammys, there has been a lack of musical women represented in Kansas City over the preceding decades, and Portnow's comments reinforce a preconception about their roles in the industry.
But by stepping up and being unwilling to step aside, that small contingent of women has proven itself to be mighty. Their talents and determination have paved the way for those who would follow, opening the door so today's musicians can reap respect and inclusion from fellow musicians, sound engineers, venue owners and audiences.
"There are a lot more women out there breaking molds and blazing trails," McGrane said.
Next week, we'll take you into a deeper look at the culture that keeps women in music on an uneven playing field — the subtle discrimination that happens on stages, in recording studios and rehearsal spaces.
— Michelle Bacon writes about music for 90.9 The Bridge and plays bass and drums in bands. Follow her on Instagram or Twitter at @michelleobacon.
---
About the Series
Turning the Tables: KC Edition is inspired by NPR's national series on women in music. Follow the conversation each Thursday in July here on bridge909.org. Next Thursday, July 19: From harassment to coping mechanisms, we look at how women deal with an "otherness" in the male-dominated industry.
And get involved:
On Wednesday, July 25, join 90.9 The Bridge at Mills Record Company at 4045 Broadway Blvd. for Turning the Tables: KC Showcase, a panel and showcase of women in music. Join us for lively and open discussions around gender, equality and the future of KC music, featuring live performances from Katy Guillen & the Girls and Hi-Lux. The showcase is free and open to the public, but please register in advance.
You can also submit your favorite contributions from Kansas City's influential female musicians, vocalists and bands using this short form or on social media (@909theBridge) or email at digital[at]bridge909.org, telling us why this artist is significant to you.
Related articles