909 News
Turning the Tables: KC Edition | Event Wrap
Above image: Photos by Meg Vatterott
Last Wednesday, we spent the evening at Mills Record Company, wrapping our Turning the Tables: KC Edition series with a showcase of conversations and entertainment from powerful Kansas City women (and a few men, too).
Our panel of musicians — series writer Michelle Bacon, Payge Turner, Erin McGrane and Amy Farrand — kicked off the event with a discussion on gender equality in Kansas City's music scene, moderated by The Bridge's Managing Editor, Kirstin McCudden. The lively panel was followed by performances from Hi-Lux and Katy Guillen & the Girls.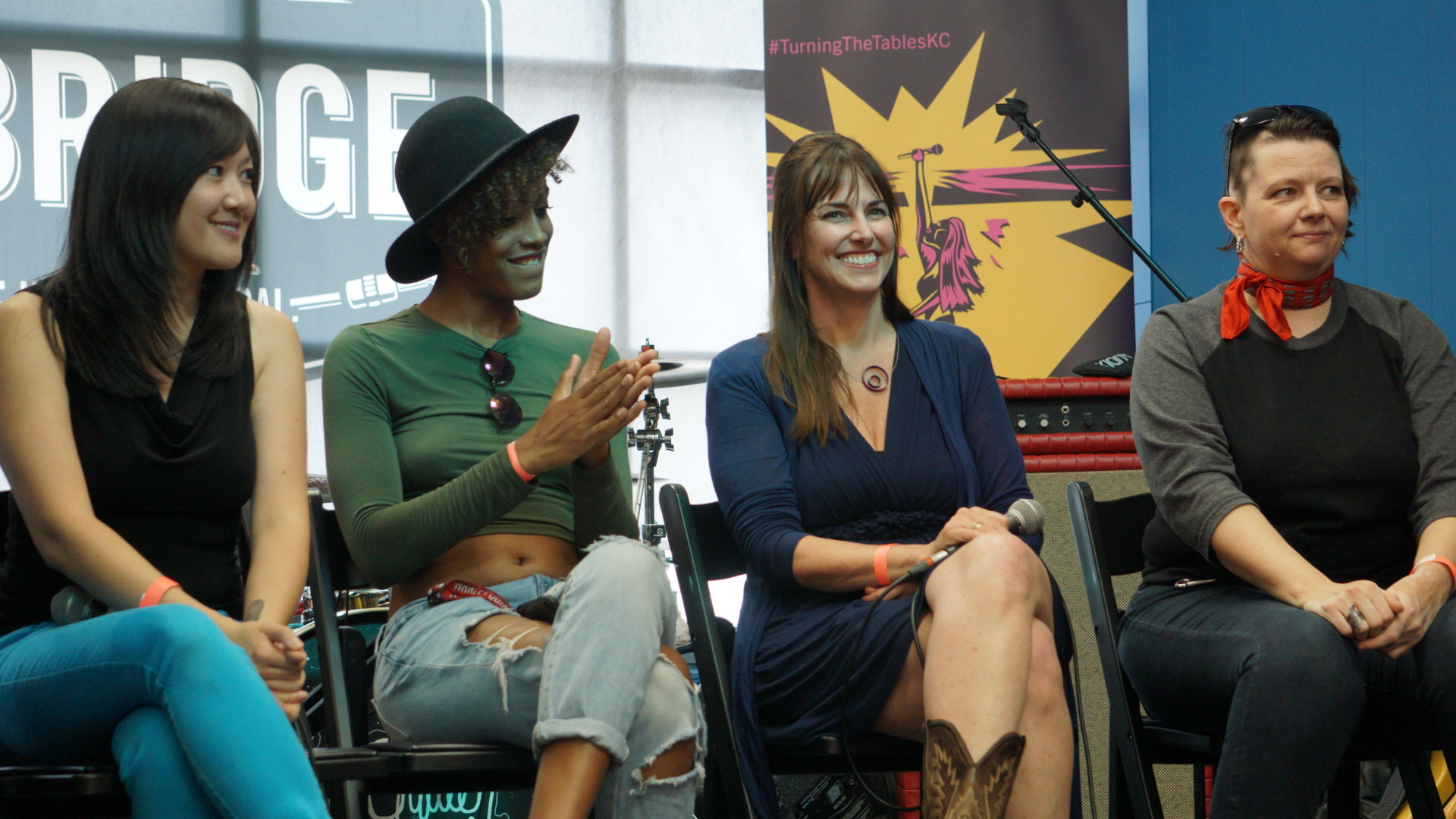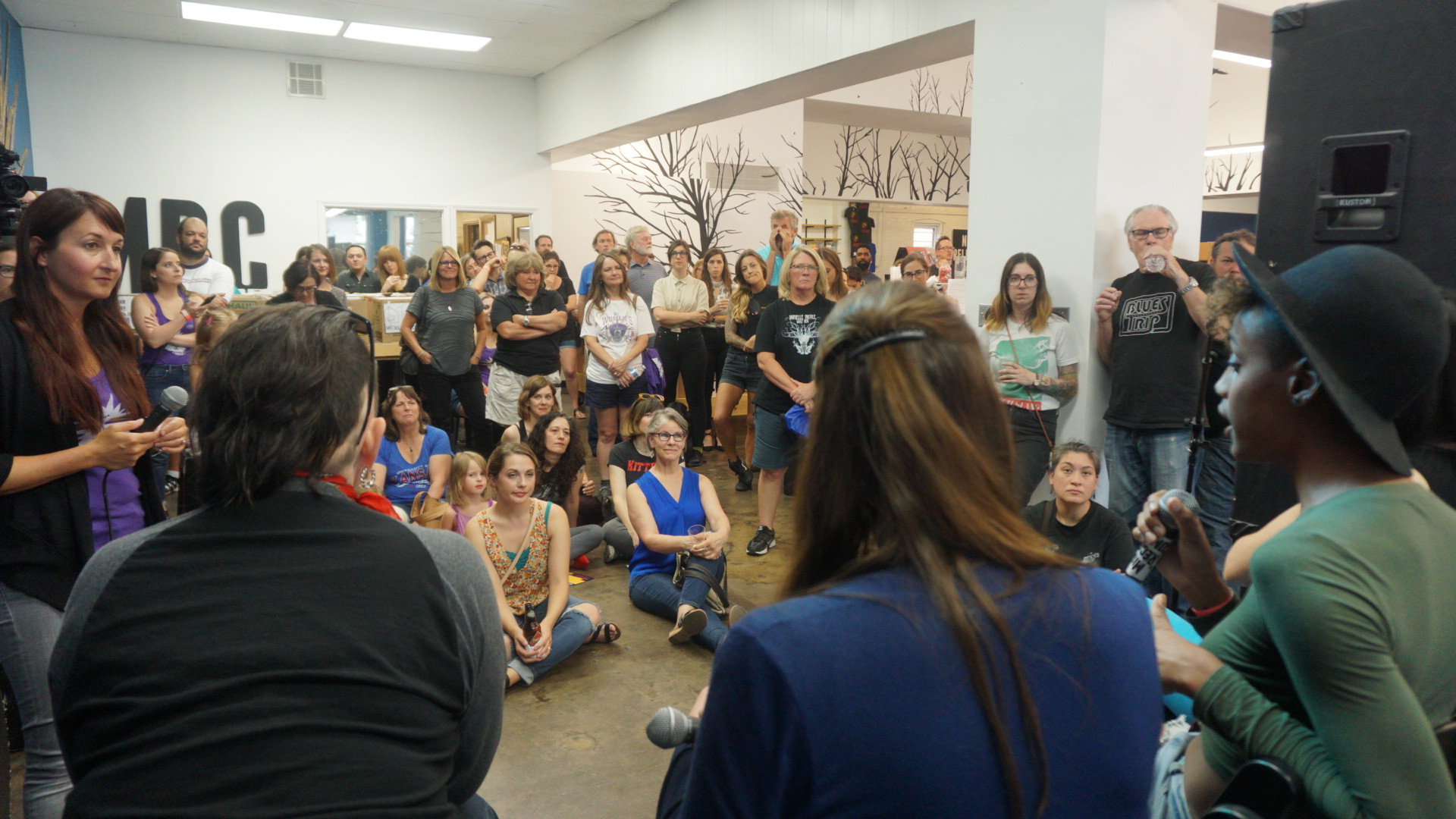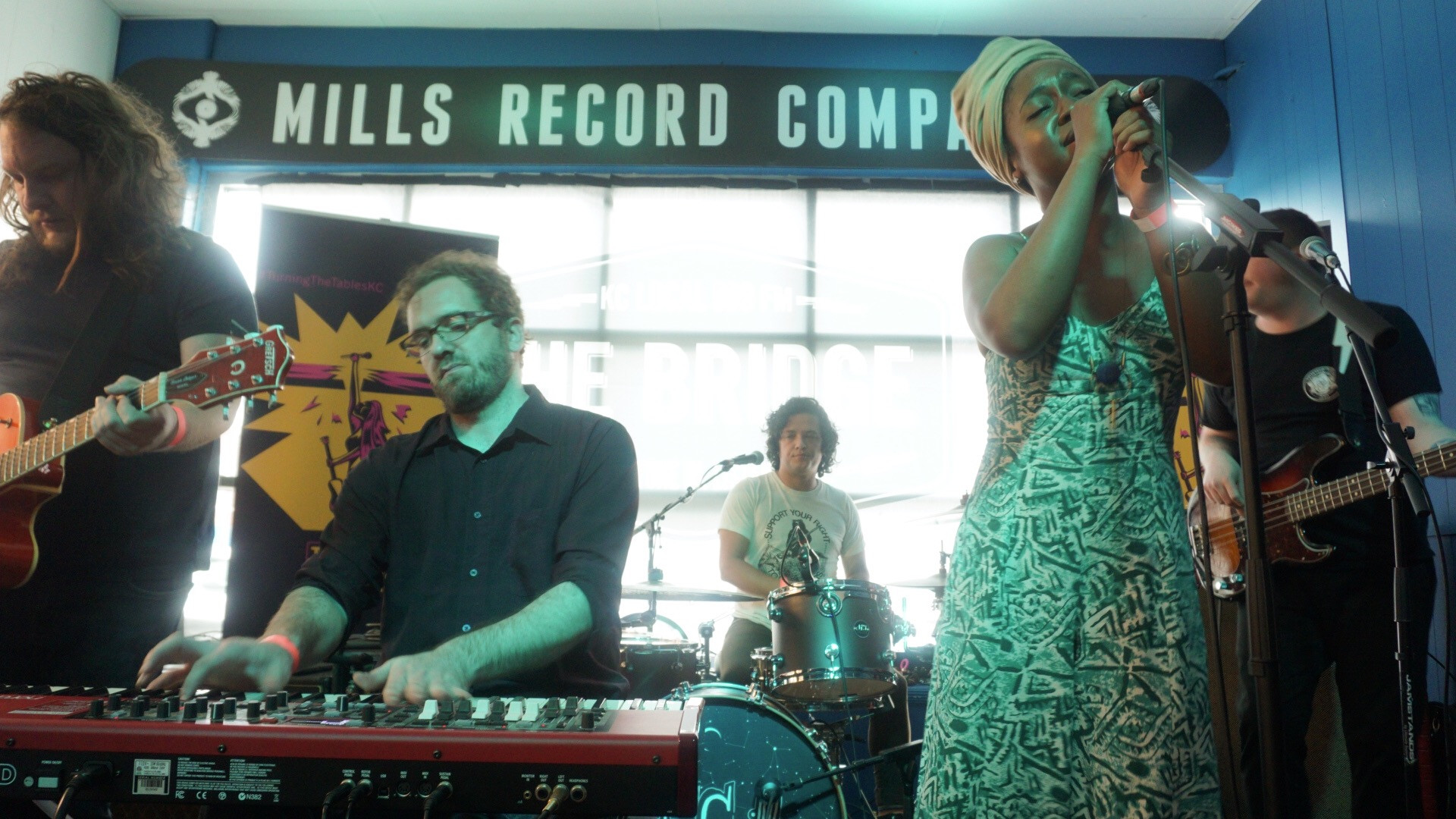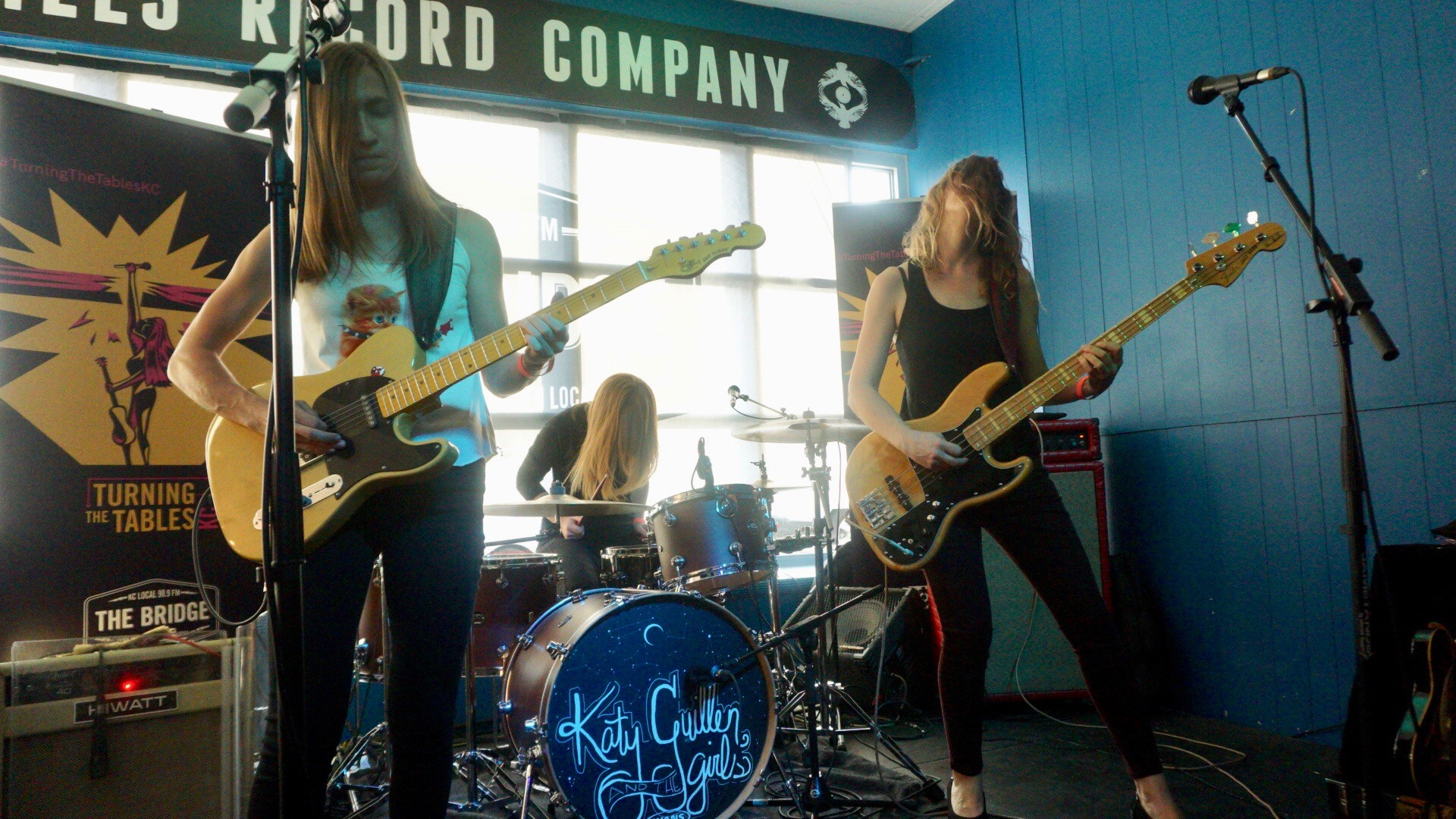 At the event, we asked you to fill out cards with the weirdest or most offensive comment you've heard or had been witness to. Follow The Bridge's Instagram at 909thebridge to see Stories with some of the most memorable ones plus more images and comments from the event.
Thank you again for taking the time to read and engage with Turning The Tables: KC Edition. The series was created out of conversations and reflections — reflections of a queer cis female musician of color, and the shared experiences of female-identifying friends, bandmates and professional colleagues in the city's indie music scene. Our goals were to recognize how women have enriched Kansas City's music history, and generate conversations about equality and access in the industry. We plan to continue highlighting women, transgender and gender-diverse people in the area, and all of those who work toward making our community more inclusive.
You can find the entire series at this link.