909 News
Sympathetic Vibrations: Lifting Them Up
Above image: Eboni Fondren will be performing on Friday, March 22 for the American Jazz Museum's Women in Jazz series, and believes supporting up-and-coming musicians is crucial to getting more visibility for women in the genre. | Photo: Patrick Gentier
The American Jazz Museum's Women in Jazz series aims to celebrate history and inspire the next generation
If you stroll about the permanent exhibits at the American Jazz Museum in 18th & Vine, you'll find a room celebrating the four "jazz masters" – Louis Armstrong, Duke Ellington, Ella Fitzgerald and Charlie Parker. These four musicians are no doubt seminal pillars in the genre, and certainly deserve their place amongst the museum's expansive collection.
However, for Marissa Baum, Interim Director of Operations, that particular exhibit casts an unfortunate and unintentional pall over jazz history in general.
"Right there, you start to see the lack of parity when it comes to the recognition and presence of women in the genre as a whole," Baum said. "But the [museum] recognizes that women have always and continue to play a significant role in developing jazz – everything from creative compositions, to performances, to their work behind the scenes in presenting the art form."
And it's these types of contributions that the AJM hopes to lift up and celebrate with its Women in Jazz month – a series of performances curated by Blue Room General Manager and Director of Entertainment, Gerald Dunn, featuring local, regional, and national female artists, and aimed at paying tribute to the many ways ladies have influenced the genre.
And there are many reasons to celebrate women like Kansas City's own Melba Liston and Mary Lou Williams – who were both well regarded composers in their time. Similarly, there are many lesser known aspects of some of the genre's legendary careers that are worthy of further exploration. For instance, Ella Fitzgerald is typically remembered as one of the most iconic singers of her time and commended for bringing jazz to a wider, mainstream audience. But she was also one of its pioneers – serving as the first prominent female leader of a male jazz band and being one of its most prolific trendsetters in scat singing.
In a way, Fitzgerald's career illustrates a larger issue of a disparity in the visibility between its female vocalists and instrumentalists – wherein vocalists are typically revered, while female instrumentalists are commonly relegated to roles as background players.
For Molly Hammer, a local jazz vocalist who will be performing in the AJM series, part of that issue can be blamed on cultural norms.
"On the instrumental side, it's definitely a man's world. And I think that's mainly because it takes a long time for something like that to shift," Hammer said. "In America, historically, it wasn't something that women were told they could do as little girls. You are supposed to stay home and be a wife and a mother. But things are shifting in a number of ways and I think there will be more and more females coming up in the jazz world."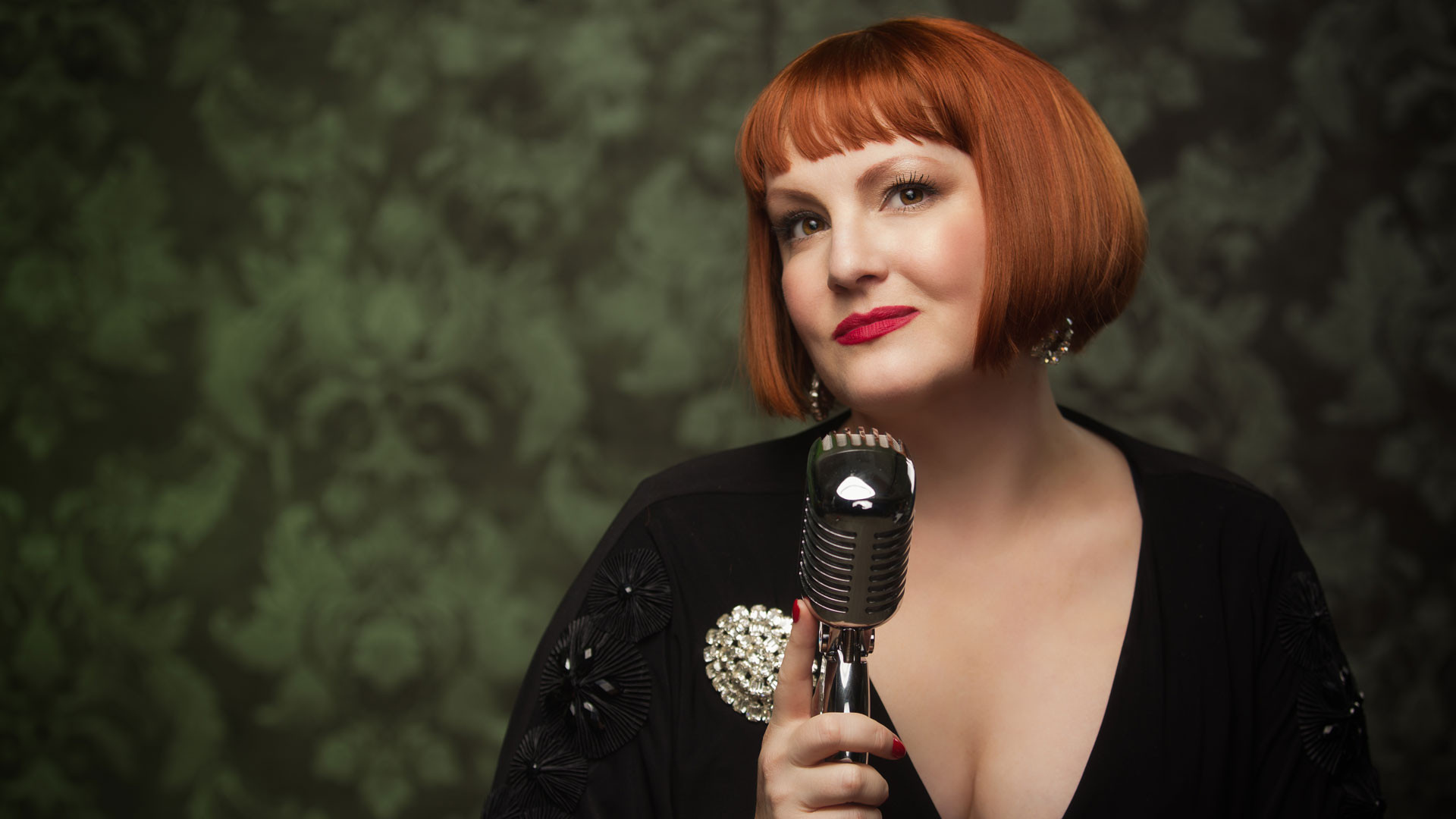 Molly Hammer is performing on March 25 for the Women in Jazz series. Hammer said instrumental jazz is still dominated by men, but that times are changing and she expects to see more prominent female instrumentalists in the future. | Photo: Shane Linden
Crucial to that movement is the promotion of the arts amongst the youth and encouraging young female artists to take more prominent roles in their ensembles. Baum, who noted that the boys in the museum's jazz academy tend to be more interested in solo assignments, hopes that the series can inspire these young female musicians to realize that there are plenty of women making waves in the industry.
And that kind of solidarity is certainly alive and functioning within the larger community of local artists. For Eboni Fondren, who will also perform in the series, mentorship is crucial to motivating these young artists to stick with the genre.
"Any time I meet a young lady who is new to the scene or starts coming into jazz, I try to give them as much encouragement and mentorship as possible," Fondren said. "That can be as simple as telling them where to go, what to do, how to learn their craft, and the things that worked for me. Anytime I have an opportunity to share what I've learned, I try to pass that information on."
Baum agreed and said the type of visibility for female artists provided by the series can work wonders with younger musicians. And she hopes the collaborative effort amongst organizers and artists will provide these up-and-comers with some shining examples of what they can become.
"I think the opportunity of having a role model is what tends to get younger people excited about something," Baum said. "If you see someone doing something cool, who is successful at it, and you might be more inclined to give it a try yourself."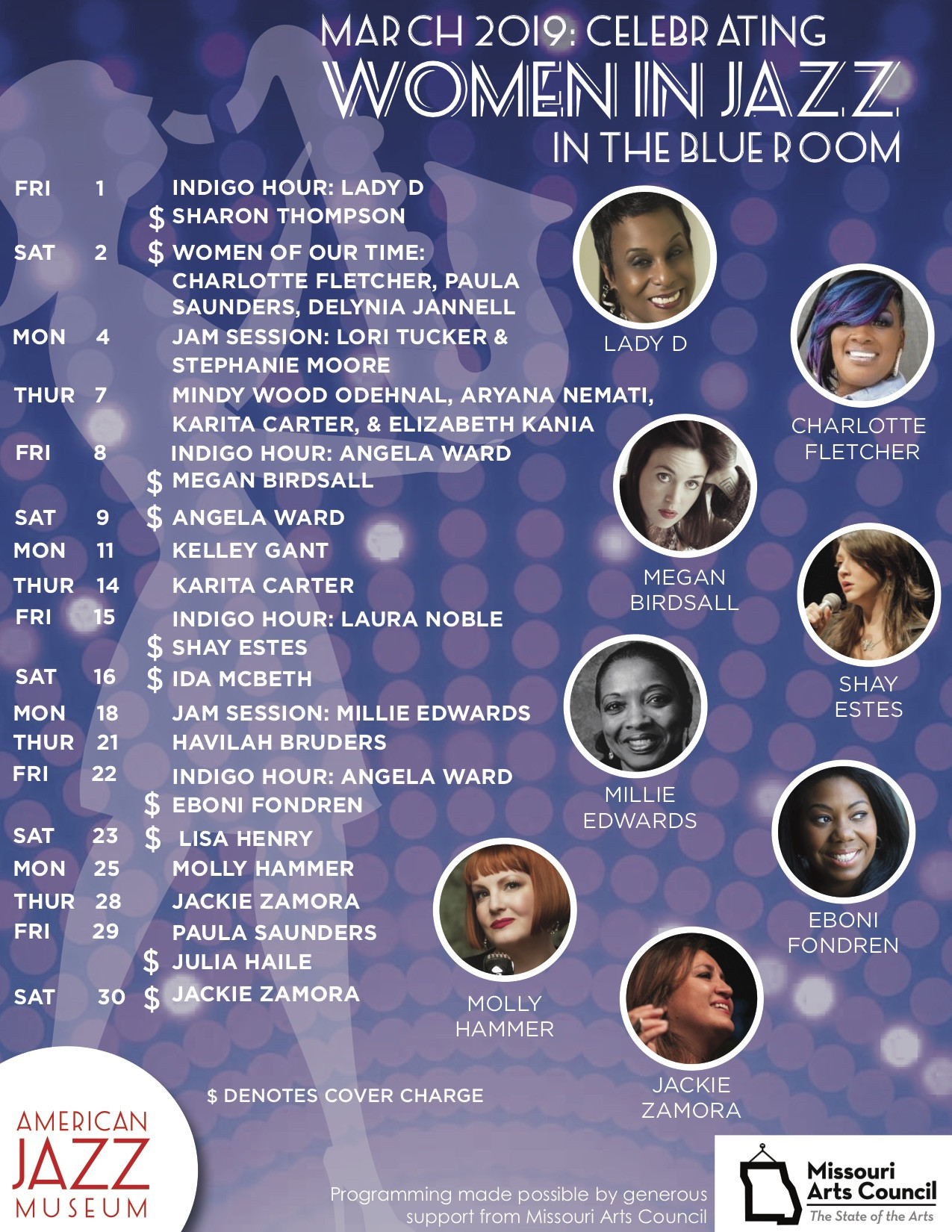 —Dan Calderon is Kansas City native, an attorney and contributor to 90.9 The Bridge and Flatland. You can contact him by emailing pdancalderon@gmail.com or on Twitter @dansascity.