909 News
International Women's Day: Songs and Stories This Friday
International Women's Day is coming up this weekend — a time to observe the achievements of women and take action for gender equality. Here at The Bridge, we make a daily, concerted effort to equally represent gender in our regular playlist. So on Friday, March 6, we're turning the entire day over to play music from female-identifying and non-binary artists, and chatting with a few musicians about their careers, backgrounds and influences.
Look forward to interviews with KC-based musicians Jade Green (The Black Creatures), Julia Haile (Bridge Artist of the Week Hi-Lux), Jocelyn Nixon (The Creepy Jingles), Khrystal, and an exclusive phone interview with Amanda Shires. Tune in on air, stream us online or via our App!
In the meantime, listen to our interviews from 2019 at this link and this link. You can also dig in deeper into our 2018 web series on women in music — Turning The Tables: KC Edition.
Bonus — if you make a one-time donation of $25 or more this week, you'll receive this limited-edition Rosie the Riveter shirt! Donate here.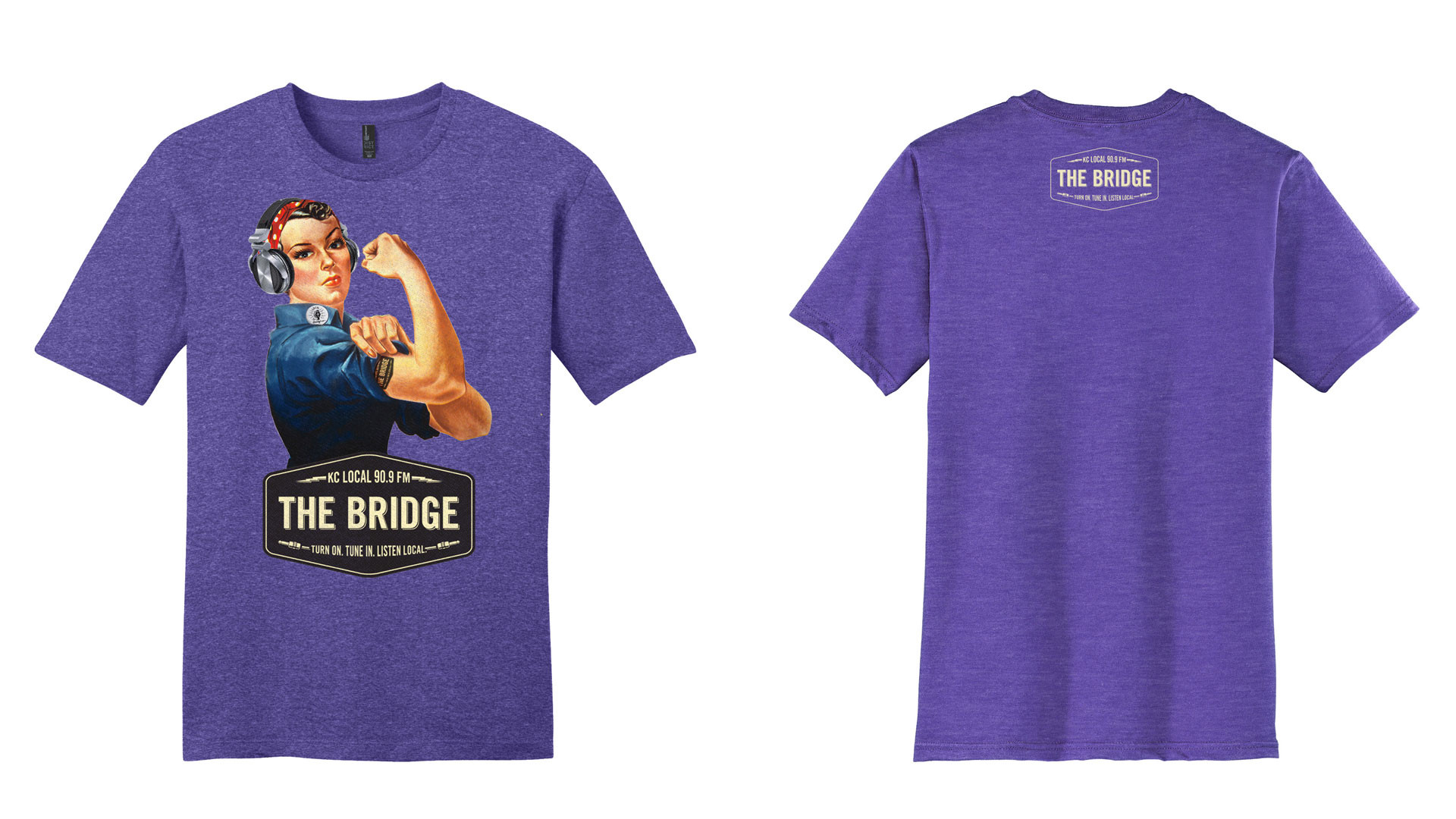 Related articles